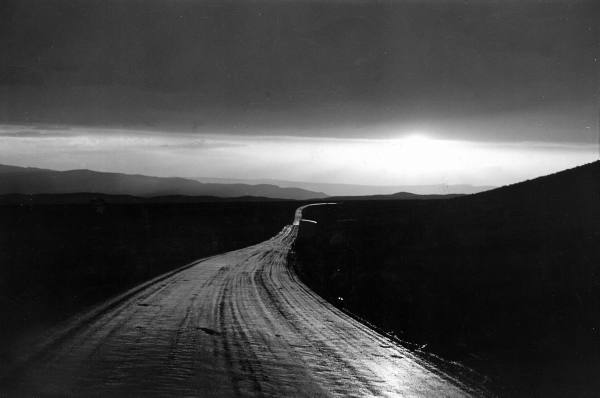 Nothing dies on the Internet. This is both one of the medium's greatest assets and one of its most pressing drawbacks. Permanence is a lure as well as a drag. And, ultimately, a hard thing to reconcile.
It creates a sense that things must always continue. But work is projects and projects have to end. At some point you must stop editing the novel, stop putting paint on the canvas, stop adding salt to the soup. Knowing when to say when is the hardest thing about creativity but I've always felt I was good at it.
So, The Loss Column is heading into retirement.
This comes, I'm sure, as no great surprise to anyone left to hear about it. I may even be a few months late but I wanted to let the Orioles season play out.
We had an awesome run.
This site started in 2006, the result of a bit of inspiration from my friend Chris. We had that conversation on a landline phone. Today I don't even have a landline phone.
At the time, the Orioles were closing out their ninth straight losing season. The day the first post went live, August 15 of '06, they played the Tigers and (what else?) lost. 17-2. Hayden Penn started the game and gave up seven hits and seven runs in 3.2 innings. The guys who replaced him were named Ortiz, Abreu, Rleal, and Manon. Every one of them gave up at least a run.
There were few Orioles and/or Baltimore Sports-focused sites then. It took me some time to find my voice here but when I did we went on a 4-5 year run that I'll stack up against anybody in terms of how we did things and the quality of the conversations.
Today the Orioles are winners two years running and they made the playoffs. The landscape is full of sites devoted to covering the team and Baltimore sports as a whole. I'd be lying if I said I felt there was no place anymore for TLC but, at the same time, I don't feel like there's a whole lot left to prove.
I never thought we'd last seven years but, looking back, I'm pretty proud.
So here's where I pause and thank the folks without whom none of it would have happened:
Thanks first and foremost to the regular commenters. Dan the Man, sci, Big Ben's Motorcycle, Andrew (formerly of Rochester), Ryan, Dan H, Ryan97ou, and Miles chief among them. You guys had as much of a hand in all of this as I did. Props as well to our old friend Drew Forrester (df1570), who while he hasn't been around in awhile (and whose stock-in-trade was mind-numbing frustration) was nevertheless an interesting part of our salad days.
Thanks as well to Baltimore Magazine for the "Best Of" recognition a couple of years ago, and to anyone and everyone who ever linked to us (Camden Chat, Baltimore Sports Report, a host of others). There was never a moment when I didn't appreciate that sort of thing.
Much love to everyone who contributed front-page content. The aforementioned Chris (who called Joe Flacco to the Ravens in his 2008 mock draft), Staci, the aforementioned Dan the Man and Andrew and Ryan, the Baltimore Chop. I hope I did you all right.
Ultimately, thanks to everyone who ever read the site. Plain and simple, I appreciate it. Means more than you know. If I could buy each of you a beer, I would.
So, now? Retirement, in this case, means just that. Slowing down here and moving into another phase.
The Loss Column isn't dead — it isn't shutting down — but posting will officially be sporadic (as opposed to being unofficially sporadic). I also reserve the right to pull a Jay-Z if the mood strikes but, for now, this space needs to rest in favor of other things.
One of them is work, of course. The day-to-day. Another is a cool project that I'll be talking a lot about when the time is right. I'm going to start ramping up to regular posting on Medium, where you can currently read one post but where you'll soon find a lot more. I hope to continue my posts for MASN. And, well, I've got a few more ideas.
You'll hear from me. Especially if you follow me on Twitter — please do so if you haven't already.
So this isn't goodbye, but it's something. Thanks again.
If you're so inclined, raise a glass.