A Cold, Hard Winter Ahead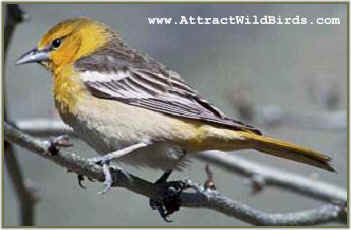 It's a tough time for Baltimore sports.
After their heartbreaking loss to the perfect Patriots, the Ravens are no longer relevant this season. Like the Orioles during last September (and the September before that, and the September before that…), all you can do as a fan is watch for the kids to improve and hope they at least try hard the rest of the season. And don't lose to the Dolphins.
For us Orioles fans, the news hasn't been much better. Jay Gibbons added his name to the growing list of players that have shamed the Great Bird with their deceitful, cheating ways. For now we just shake our heads and hope he won't get a chance to don the orange and black again. And for all of us still hoping for our promised Sign of Change, it appears we will have to wait a little longer. After the big Winter Meetings hype, and Orioles players being in the middle of everything, Andy MacPhail didn't end up seeing anything he liked. With Johan Santana still on the market, it was clear not a whole lot would get done – if you're the Dodgers, you aren't going to give up Matt Kemp for Erik Bedard when you might need Kemp to get Santana. We should, however, give Andy a little credit for not making bad deals. The Roberts for Murton/Gallagher trade was bad. The Tejada for Everett and some dudes trade was even worse. For now, we play the excruciating waiting game.
Well, at least the Wizards should be the bearers of some good news, right? Not so much. It's old news by now, but Gilbert Arenas is going to miss the next 2-3 months rehabbing his second knee surgery in a year. After getting swept in the playoffs last year without injured Gilbert and Caron Butler, this is a slap in the face for our Bullets. Fortunately, they are treading water around the .500 mark quite nicely, with some inspired play by Gilbert backup Antonio Daniels (a much better true point guard than Arenas), Andray Blatche (averaging almost 2 blocks a game – the most for a bench guy in the NBA), and rookie sharpshooter Nick Young.
It's going to be cold, hard winter in Baltimore. Stay warm, drive safe, and try not to obsessively refresh websites for shreds of Orioles news like I do.