A Sunday Roundup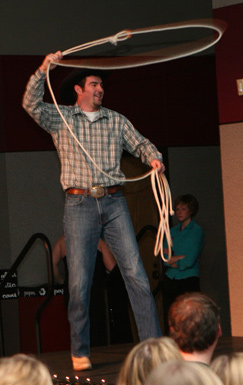 This was a busy weekend in both local and national sports news, a rare circumstance for early summer. The best way to handle it is to cram it all into one glorious post, so here goes.
— The Orioles lost to the Angels today, dropping the series 2-1. You have to love Melvin Mora's heart though, going hard into Halos catcher Mike Napoli while attempting to score in the ninth on a tag-up. The collision left both men hurting, and that's the way it should be. Plays like that are going to come up and you want men on your team willing to step into it. I'm not sure it makes the loss go down any easier, but it's good to see.
Interim manager Dave Trembley still has a winning record at 6-5. I also like his comments at Roch's blog, about starting Fahey over Bynum:
"The way it is right now with this team and the way it might be in the future is it might be built around pitching and defense, and if that's the case, I think you put the best guys out there that can catch the ball."
—Brian Roberts has been named as the lone Baltimore representative to the All-Star game. It makes sense to a point, but it's hard to make a case against either Bedard or Guthrie.
I really, really want to write about how the fan vote for Barry Bonds is proof that the system is broken. Unfortunately, his stats say otherwise. He's hitting .304 with 16 HR and 40 RBI, rendering any argument against his inclusion kind of silly. System's still broken though.
— In an absolutely out-of-nowhere move, Mike Hargrove resigned today from his job as manager of the Seattle Mariners. The reason? His "passion has begun to fade". The man would rather leave the game than give his team anything other than 100%, despite the fact that they're one of the hottest teams in baseball. That, friends, is class.
I also wonder: with Sam Perlozzo's history in Seattle (he was Lou Piniella's third base coach there from 93-95), could that be his next stop?
— Steve Trachsel went on the DL, and Kurt Birkins replaced him. Since Birkins is serving in long relief, that means the O's will need a starter. All signs point to young gun Garrett Olson. His stats at Norfolk have been impressive enough: 7-6, 3.46 ERA, 104 IP, 94 K, 31 BB.
— The Reds fired manager Jerry Narron.
— That fan protest in Pittsburgh came and went, and by all accounts it was kind of a bust.
They took the opposite approach to the one taken here last September, opting to stage their walkout during a sold out tilt. If they ended up with a thousand fans leaving their seats that's pretty good, but it doesn't look like much when it's such a low percentage of the total attendance.
No wrapup yet from the Average White Guy, who stopped by here last week to leave a comment.
— I haven't said much about Wimbledon yet because, frankly, week one hasn't been that interesting. We've seen precious few big matches and/or upsets, unless you count American James Blake going down to Juan Carlos Ferrero in the third round, which I don't.
That all said, the prospect of a Federer–Nadal rematch remains tantalizing. Should they meet again it'll represent a reversal of what we saw at last month's French Open. As good as Nadal is on clay, Federer is equally that good on grass. And as long as clay is the only surface on which Nadal continues to dominate he'll never pose a legitimate challenge to Federer's throne, assuming the latter remains healthy. But should the young Mallorcan manage to beat Federer at Wimbledon? We'd have a hell of a story leading up to August's U.S. Open.
— Good luck on tour, Dan. We've been there ourselves (some of us).