Another Take on Imus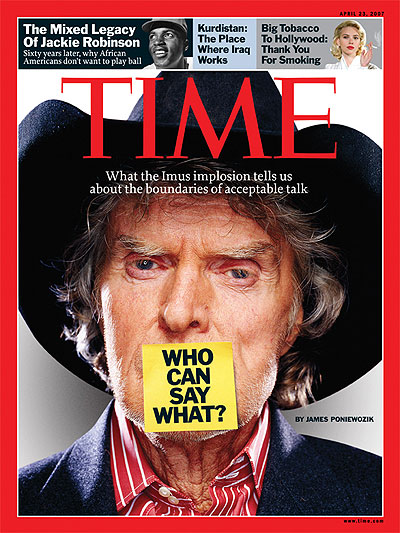 Maybe someone with Don Imus' haircut shouldn't be calling other people nappy-headed hos.
By now everyone knows how shock jock Don Imus called the Rutgers women's basketball team nappy-headed hos. And by now, yes, he has gotten what's coming to him and I couldn't be happier.
This is all magnified with the height of this debate coming at the same time as the 60th anniversary of Jackie Robinson's break into baseball. Everyone is talking about how far we've come in obliterating racism but look how far we haven't. Look how much work this country still has to do in not just canceling out racism, but in forgetting other differences as well.
It's no secret that women's sports are not nearly as popular as men's sports, but women's basketball has made huge strides in leveling the playing field. That's when a jerk like Imus comes in.
The racist and sexist phrase he used came on the heels of a debate over whether Rutgers had a better-looking team than Tennessee. God forbid we celebrate the achievements of female athletes too soon – Imus reminded us of what we really should be paying attention to. Forget scores and records. How about the ass on that blonde chick? Imus' unwillingness to recognize the talent of these women is representative of many sports fans throughout America, and his gender bias is as repulsive and outdated as his racial connotations.
I'm not saying every sports fan has to like women's sports. But just because golf bores me doesn't mean I can't recognize that Tiger Woods is an incredible athlete. And just because women's basketball may seem "unpalatable" to some people for whatever reason, doesn't mean they should discount the athleticism of the Rutgers' women's team and diminish them to nothing but nappy-headed hos.