Baltimore, Meet Your Basketball Team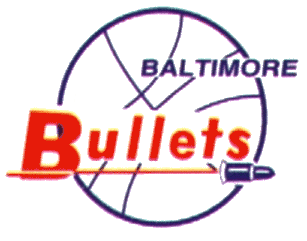 The National Basketball Association.
Words that may make a number of you cringe, undoubtedly. While I understand the typical qualms with the sport, often I find these are just excuses. There's plenty to love about professional basketball and I'm of the opinion that the sport is improving. Perhaps NBA commissioner David Stern said it best the other day:
"Amazing is where 81 points happens, where Ben Wallace's hair happens, where Yao Ming happens, where caring happens. Where Donaghy happens, where clubbing happens, where registered weapons happen. We invite our fans to mesh up whatever happens. It's all there. With the playoffs and preseason, we have close to 1,500 episodes of the best reality programming that plays around the world. That reality happens, fortunately or unfortunately, on the court and off the court. It includes everything. We are the absolute reflection of what's going on out there in the world. Anyone who doesn't think so doesn't know what's going on in the world."
Give the commish some credit for being so forthcoming about the league's more unsavory aspects. Don't mistake that for him not caring about these issues – on the contrary, he's been criticized for cleaning up the sport a little too much. But unlike Bud Selig, he's smart enough to come out and talk about these issues to draw interest to his sport. Because it is interesting. Honestly, do we really want a league full of Tim Duncans?
In order to enjoy the NBA, you have to accept its silliness. You have to understand that yes, the fourth quarter is the most important quarter, after all, and that it's ok to tune in a little later into the game. And you have to feel strongly about one or two teams. Of course, if you're a Pacers fan or a soon-to-be-Kobe-less Lakers fan, then I can't help you – it's going to be painfully slow brick-fest for most of the year. Fortunately, Baltimore does have a basketball team – it just moved to DC awhile ago – and it's a good one. Embrace.
By now you know about Gilbert Arenas, one of the league's more original and complex personalities. You also probably know about the other two-thirds of Washington's "Big Three": Caron Butler, a gritty forward fresh off of a huge corner-turning season, and Antawn Jamison, the stoic leader and still one of the best offensive power forwards in the game. This trio of talent alone has brought the Wizards to the playoffs year after year. What they have lacked to advance deeper was a youthful and effective bench.
Enter Andray Blatche, Roger Mason Jr., Nick Young, Dominic McGuire, and Oleksiy Pecherov. This is a huge influx of youthful talent that the team hasn't seen in ages, and judging by the preseason games, they should all contribute. Blatche, in particular, is going to be real, real good. And they will all get playing time with the unloading of several stiffs that include Michael Ruffin and Calvin Booth. Smart moves all around.
The season kicks off tonight against the Indiana Pacers at 7EST on CSN. I look for the Wizards Bullets to run n' gun and light it up from beyond the arc. Should be fun. And remember, despite the lack of coverage in the Sun, you do have a basketball team to root for and hey, they're good, too.