Belichick, Patriots Slapped on Wrist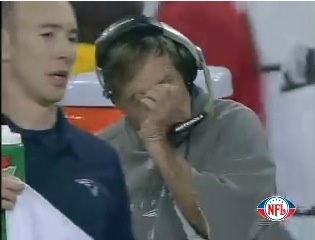 At first glance, the NFL's announcement today that they're punishing Bill Belichick and the Patriots for cheating seems like a strong move. Belichick himself is out $500k, the Pats as a team are out $250k and some high draft picks. It'll almost certainly make them, and every other team, think twice before engaging in any further chicanery.
But is it enough?
Not when you look at the other cheating-related news that broke today.
$750k and a couple of picks is child's play compared to one-hundred million dollars and a door left open to penalties next season.
The moral? The World Motor Sports Council takes cheating seriously, while the NFL would kind of sort of prefer that you not do it.