Mouth-Off Oddsmaking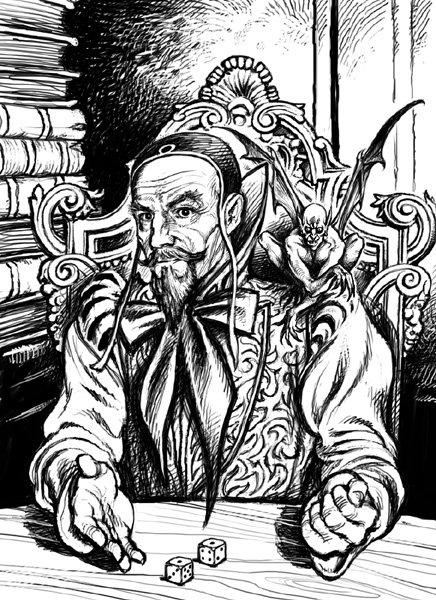 Just off the top of my head, the Orioles have had at least three of their players mouth off and embarass the team in the last twelve months. It started, of course, with Miguel Tejada last year, continued with Melvin Mora a few weeks ago, and culminated with Aubrey Huff's little incident the other day. Part of me thinks that there were even more of them that I've blocked out of my mind, but I'm not sure. Corrections/additions appreciated.
(As a quick aside, Wayward O has an interesting take on Huff. I'd agree with O if "horseshit town" wasn't a part of it. But, you know, it was.)
It seems to be something of an epidemic around here, which can mean only one thing: it's bound to happen again. So I put on my bettingman's hat and started thinking about who might be next.
20-1 — Chad Bradford/Jamie Walker
They're not one guy but they do seem to have one mind. The only reason their odds are so high is because they're relatively new in town. Give it another year of losing and watch this one drop to, say, 3-1.
16-1 — Ramon Hernandez
I think Ramon is probably too busy sunning himself and downing Coors Light to remember — much less care — that he's a member of the Orioles. But the potential is there, for sure.
10-1 — Jay Payton
His odds would be higher but I have a feeling he's probably just done with the whole mess. Mouthing off would take too much effort.
10-1 — Mora again
And his odds would be higher if he hadn't already done it. I don't think Melvin could manage again so soon, even if he is crazy (bonus points to anyone who catches that one).
9-2 — Brian Roberts
We all know Brian's a good guy and not one to rock the boat. We also know that he is fruss-tuh-rated. It could happen.
5-1 — Jay Gibbons
Gibby's in no position to mouth off, but doesn't it seem like he'd do it anyway under the right circumstances?
3-1 — Tejada Again
Tejada is a race car in the red, and, Jules, it's dangerous to have a race car in the red. Nobody should be surprised if Tejada blows up again before March 31st (the odds flip to 1-3 if he gets traded and has a chance to vent).
3-2 — Erik Bedard
Combine Erik's inherently mercurial nature with his heavy disdain for the media and you have one potentially ugly situation. All we need is for some beat writer to call at the wrong moment after Erik just spent a day catching trout with his bare hands, and voila: controversy.
That said, I love the guy and I wish he could stay a Baltimore Oriole for the rest of his days. I'm just being realistic.
Or maybe this is all quite silly because Andy MacPhail really is the new Sherrifintown, and he's not going to stand for this nonsense. You never know.