NFL Inquest, Inconsistency Edition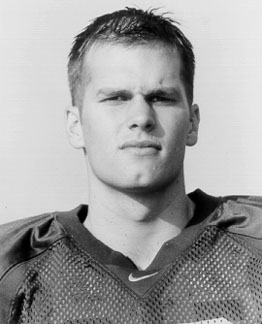 It's safe to say that the AFC North is all about the Pittsburgh Steelers and the Baltimore Ravens. Odds are very good that one of them will win the division, and odds are slightly less good that the one who doesn't win the divison will get a Wild Card berth. Some of you might call me crazy for saying that, but I still think the Ravens have a damn good shot.
Their bye week comes at exactly the right time, and even if they lose to Pittsburgh on Nov. 5th (by no means a sure thing) they're still in position — assuming they're a healthy 4-4 — to make a run. The New England and Indy games are both at home. I'm prepared to go on record saying they win one of them. I could also easily see this team beating both Seattle and San Diego. It's far from far-fetched.
I've got plenty of issues with the Ravens organization, but I'm a smart enough observer to know that you simply don't count them out at this stage. There's more than enough ammo left in that clip.
Having said that, everybody right now (NFC teams included) is jockeying for third place behind the Patriots and Colts. If conventional wisdom holds, and injuries don't rise up on either side, their matchup on Nov. 4th (at Indy) should serve as a preview of the AFC Championship game. But remember this much: conventional wisdom is usually wrong.
As good as the Pats look now they're still just one key injury or scandal or locker-room issue away from falling back to the pack. We're still only in week seven. Take a deep breath, folks.
On the NFC side, I think that Eagles–Bears game pretty much said it all: there's talent all around and nobody is dominant. The Cowboys and Packers certainly look good, and will probably make the playoffs, but what then? Among the other teams (Redskins, Lions, Panthers, Bucs, Seahawks, Giants) who look like they have a shot, can you really pick a favorite?
Don't be surprised if three teams from the East wind up in the dance.
As you consider all of this, take a moment to pity the Dolphins and the Rams. It's not just that they're both 0-7, it's that they both should have been so much better. That's gotta be a rough way to live.