NFL Inquest, "It's Just One Game" Edition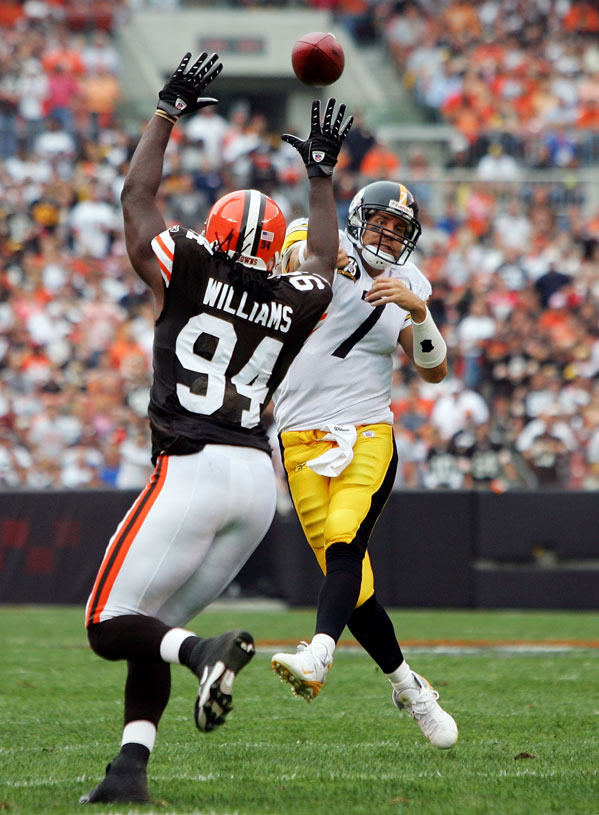 Remember the NFL Inquest? Many of you probably didn't read the site during last year's football season, so here's the deal: each week I'll present an entirely subjective wrapup of the weekend's NFL action, the goal being a quick, one-stop shop for important angles and analysis.
This year, in particular, I'm going to put extra focus on the AFC North as a way of augmenting our Ravens coverage.
Ready? Good.
*The Steelers had the second largest win, points-wise, of any team this week. They looked real, real good.
Of course, it came against the Browns, so take it with a grain of salt.
*Cleveland Plain Dealer columnist Bud Shaw isn't happy. I suspect this fairly represents most Browns fans.
*The Redskins pulled out an OT squeaker against the Dolphins, and I'm here to tell you right now: don't sleep on this team. I'm not making any bold predictions, but I am saying they will absolutely be better than they were last year.
*I still hate injuries, but it's so awesome that Jared Lorenzen will make some starts for the Giants. Viva la Hefty Lefty!
*Steelers coach Mike Tomlin isn't surprised about the allegations of spying that have been leveled against the Patriots. Which begs the question: is anyone surprised by it?
I say strip them of next year's draft if it's true. Not because it's so terrible an offense, but simply because Bill Belichick is who he is.
*The Chargers won with Tomlinson held to 25 yards. That should scare you if you're a fan of any other team.
All of the above is noted with this one giant caveat: one game doesn't mean a whole lot. Everyone's still alive, even the Raiders.