Origins of a Curse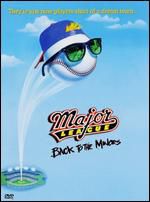 You might remember awhile back when I teased a post breaking down the origins of a hex on the Baltimore Orioles. It was all laid out in my mind and ready to go when, suddenly, Sam Perlozzo got the ax and more important matters took center stage.
The theory at the time went something like this: 9-10 years of Orioles futility can be traced directly to Major League: Back to the Minors.
When the original (classic) Major League came out in 1989, the Indians were a joke. The movie didn't immediately change their fortunes, but it's fair to say that it kickstarted the rebuilding process and earned them some much-needed goodwill.
So far, so good.
Then, in 1994, Major League II hit the streets. Partially filmed in Baltimore's own Oriole Park at Camden Yards, part II was inferior to its predecessor but not entirely unlikeable. The Indians used the occasion to finally become a winning team, and the Birds went 63-49.
The O's then stumbled a bit in strike-shortened 1995 (71-73) before embarking on a glorious two-year playoff run.
Things were looking up. Corbin Bernsen was on his way to folk hero status. Until, in 1998, the Orioles and the Major League franchise went down in flames together.
Major League: Back to the Minors is an unmitigated disaster, a film wholly unworthy of its name. Likewise, Joe Carter, Doug Drabek, and Norm Charlton — "big" O's pickups in the 97-98 offseason — had no business wearing the uniform.
The Major League franchise is forever tainted, and the O's haven't won since.
It's a solid theory, but maybe it doesn't tell the whole story.
The actual Curse, if there is one, might come down to this: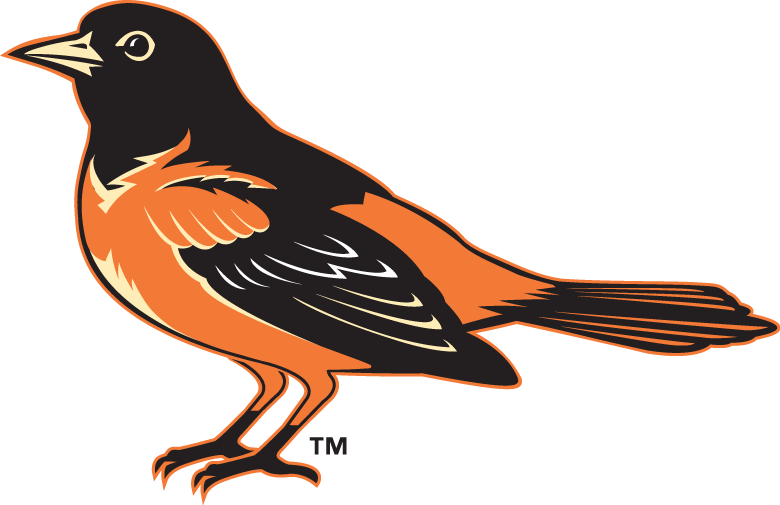 That's the current version of the "lifelike" bird logo that has appeared on O's caps since 1999. This version is a slight update of the lifelike concept, which first appeared in…1998.
To my mind, each theory works. So it's clear that one of two things needs to happen: someone needs to make ML4: The Return of Rick Vaughn, or the Birds need to update their uniform.
Frankly, I'd like to see both.