Spreading the Love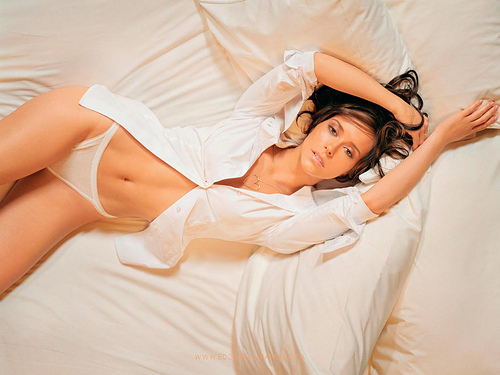 It's time to take a deep breath after that 57 comment (and counting) Orioles thread and turn our focus outward for a change. Specifically, to some of the other sites on the webonet that have shown The Loss Column love over the past few months, or for whom we just have a particular fondness.
— Sports by Brooks is one of the best daily sources out there for news, links, analysis, etc. I read the site anyway, but as it happens Brooks has been very kind to us with links of his own. Support him.
— Babes Love Baseball gave us a shout-out not too long ago and I felt humbled. They're babes, they love baseball, and they know what they're talking about. What's not to love?
— Uni Watch, of course. One of my favorites since pretty much the day it went up.
— What Would Tyler Hansbrough Do? linked us up, as well. It's a Tar Heels blog and that's kind of a problem, but I figure a mutual hatred of all things Duke can be the tie that binds.
And since there's more to life than sports, and it's my prerogative to link as I please, give these sites a look as well:
— The guys at Tomorrow's Brightest Minds are fast becoming a force to be reckoned with. Those Slim Jim "Snapalope" commercials? That's them. The site hasn't been updated in awhile but don't let that scare you off. I'm privileged to call these dudes friends.
— The Girl Skateboards Art Dump houses a collection of some of the most inspiring, creative individuals alive today. Bookmark it and be happy you did.
And finally, don't forget to periodically stop by our fellow "Behind Enemy Lines" alliance sites.
Enjoy your Wednesday.