Staci Who?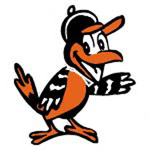 It's true, I've been a poor blogger, due to an insanely busy last few months, what with graduation and starting a real job. But that doesn't mean the Sam supporters haven't been on my mind since the Mother's Day Massacre. You might think I was sitting back with smug satisfaction over yet another example of my perpetual correctness. But this is false.
While I do enjoy always being right, I would have equally enjoyed being wrong if it meant that the Orioles had a winning record right now with Perlozzo doing a good job at the helm. Because, really, I am like you, eternally optimistic. That's the only way to be, if one wants to remain a fan of the Birds.
I won't rehash all of Perlozzo's miscues and poor decisions. And I will only say this about his recent comments: The fact that Sam Perlozzo continues to stand by every move he made shows that the Orioles made a great choice in letting him go, even if they did take a long time to do it. Perlozzo's inclination to view his mistakes as right decisions that simply backfired demonstrates a low capacity for comprehending the game and its strategies.
In an odd way, last week reminded me of 2005. I was out of the country during most of the Orioles' stay at the top of the AL East and came home to watch them crash and burn. They dropped to fourth in a matter of weeks and then one bad thing happened after another in rapid succession. Players got hurt, Lee Mazzilli got fired, Sammy Sosa acted like a 5-year-old, Rafael Palmeiro was outed and Miguel Tejada was dragged into the chaos.
I remember wondering how much more Baltimore and the Orioles could take. I remember thinking after each event that it couldn't get any worse. Then I was reminded of that last week as the Orioles hired what is essentially their third general manager, fired Perlozzo, let Miggy "bunt" through an injury and then had to place him on the disabled list. Somewhere along the lines Joe Girardi rejected Baltimore's welcoming arms and Dusty Baker said "no" before anyone even asked. And when Kevin Millar started taking out his anger on John Kruk and even the diminutive Brian Roberts seemed upset I thought it had gotten pretty bad.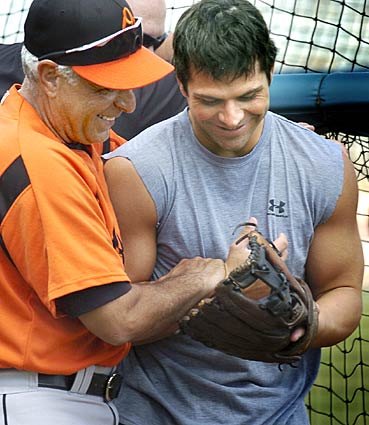 But despite all the drama, I don't feel the impending sense of doom I felt in 2005. Instead, I'm excited about Andy MacPhail – I just hope Jim Duquette continues to stick around. I was concerned when Girardi opted to wait around for the Yankees, but after seeing what Dave Trembley can do, I might just be content to not complain if the Orioles remove his interim tag.
In short, I'm looking forward to not being utterly miserable for the rest of the season. And I'll save an "I told you so" entry on Jay Gibbons for another time.
On another note, if you liked Neal's recent cover story, or even if you hated it, make sure you keep an eye out for PressBox. It always has a healthy dose of Orioles and Ravens and all kinds of other good stuff, much of it from the pens of Baltimore's talk show hosts and other media members that you all know and love. And given your wonderful comments, you should check out our website as well, which has message boards to provide you with yet another outlet for venting about the O's or dreaming about the Ravens.