Sunday Action Open Thread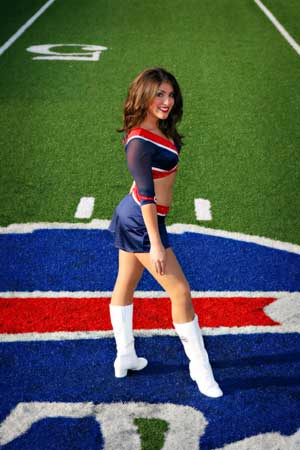 Last night…ugh. I was up on the club level at the Verizon Center and a bunch of frontrunning Pink Sox yahoos were screaming things like "You're in Boston now!! What's up!!" For anyone with lingering doubts as to why all right-thinking Americans hate the Red Sox and their fans, there you go.
At least the Caps–Penguins matchup was fully awesome. Moving on to today's slate:
It's an eight-something first pitch in the deciding game of the ALCS, with Jake Westbrook taking the hill against Dice-K. When the Indians lose this one you can all go ahead and blame me. I jinxed the hell out of the Tribe when I put up that stupid post about how this Red Sox squad wasn't a memorable one. Idiot.
The Ravens are in Buffalo with their b-squad looking to step up on the road. The Bengals host the Jets, while Pittsburgh travels out to Denver for Sunday Night Football. Down I-95 in Raljohn the Redskins host Arizona.
Should you find yourself in need of any context for that Bills-Ravens game, I present you willisistrash.com. Awesome.
And in case you need a break from football, Baltimore's own Bucky Lasek and the rest of the world's top skaters will wrap up the AST Dew Tour season today in Orlando. Lasek, alas, will not win his third consecutive Dew Cup — that honor has already been wrapped up by carrot top Shaun White.