The Playoffs and the Other Playoffs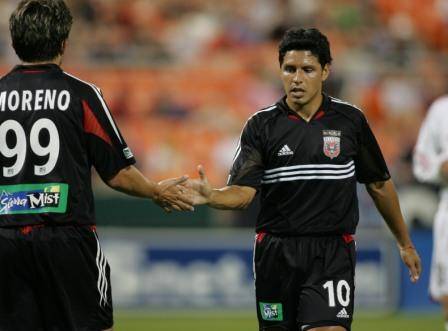 Tonight the Rockies send 23-year-old Ubaldo Jimenez to the hill against Boston's grizzled, 40-year-old playoff hero, Curt Schilling. This isn't quite a must win, but let's be realistic here. If Colorado can't find a way to get this one they're in a serious no-man's land.
This series has all the earmarks of a classic "team on the verge but not quite there" scenario. Usually it takes a team like the Rockies a year or two of falling short to learn how to finally put it together. The Sox, meanwhile, are a few years into their reign and are due for another Series win (which will probably end up being 2 of an eventual 3 before they hit their down cycle).
All of which will be reconsidered if the Rockies win tonight (they're up 1-0 in the second as I type).
Meanwhile, over in Chicago, DC United open up a playoff run of their own with a match against Cuauhtémoc Blanco and his Chicago Fire. Being able to say more than that about it is really Chris' department, but I can say I'll be keeping an eye on things. More knowledgable soccer fans are encouraged to pass along their thoughts.