The Sports Latitudes, vol. 1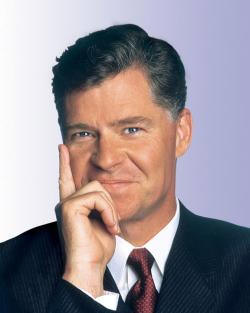 Welcome to a brand new, semi-regular Loss Column featurette: the Sports Latitudes. I took the name from one of my very favorite natural oddities, the horse latitudes. In much the same way that sailors had to occasionally jettison some extra weight, the Sports Latitudes is a place where I'll dump all the extra links and thoughts that have built up over time. Feel free to do the same in the comments.
— According to Sports by Brooks, relaying a report on Larry Brown Sports, fast-declining broadcasting stalwart Dan Patrick might be leaving ESPN.
You could make a case that without the mighty ESPN brand behind him Patrick would never have gotten as far as he did. It'll be interesting to see if he can pull this off.
— One of my all-time favorite ballplayers, Dale Murphy, recently spoke out on Barry Bonds and related issues. Which makes for a good excuse to remind everyone of my pet cause: Dale Murphy belongs in the Hall of Fame.
— Girls are Pretty is just about the best digest-sized, daily dose of humor on the internet. At least if you're like me, which may or may not be something to be proud of.
— Remember Ivan Stewart's Super Off Road? God damn that game was amazing. If you know of any arcades in the area that still have one (hell, if you know of any arcades in the area, period), let me know.
— One could easily get lost in the life of a Tennessee Titans cheerleader.
Julia listens to Christmas music all year long and is afraid of "missing God's plan" for her life. Is that even possible?
Kristina's biggest fears are regrets and birds. And the most unique thing about her? She lives in Kentucky.
LaToya fears both "failure" and not being able to accomplish her goals.
And on and on.