The Sports Latitudes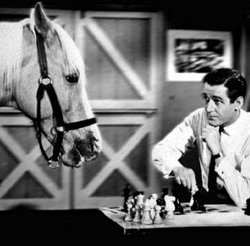 The latest in a periodic, enigmatic series…
— First it was Nick Saban and his franchise-sinking stint in Miami. Now, Falcons coach Bobby Petrino has pulled a similar vanishing act.
Petrino now has zero credibility as a teacher and leader. Say you're an Arkansas player and your team is down 34-10 in the fourth quarter. Are you really going to listen when Petrino starts talking about commitment and respect and showing up to play? Are you really going to play hurt, or constantly give 100%, for a man who didn't even have the stones to finish out his first season in Atlanta?
What a weak move.
— I suppose something like this was inevitable: this blogger wants to fight Tom Brady.
I link that mostly for the comments, some of which are choice:

America doesn't hate Tom Brady… just you and a small percentage of jealous low lifes. Tom Brady is the greatest quaterback ever.. you sir are a piece of shit with a internet access.
— The much-anticipated Mitchell Report is coming any day now, possibly even later this week.
I've got a hunch that this thing will flop. I'll be real surprised if there's a bombshell in there. No reason in particular for feeling that way, it's just gut instinct.
— The Nationals have been all kinds of busy, adding Lastings Milledge, Elijah Dukes, and Paul LoDuca. They've got all the makings down there of a team set to make a run. Maybe not this year, but probably before the Orioles get there.
— This is old news, but I neglected to mention it back in September: the Penguins and Sabres will play a game outdoors in Buffalo on January 1st. So awesome.
— The Ravens will beat the Dolphins on Sunday. Everybody relax and enjoy it.