Wake Me Up and Kill Me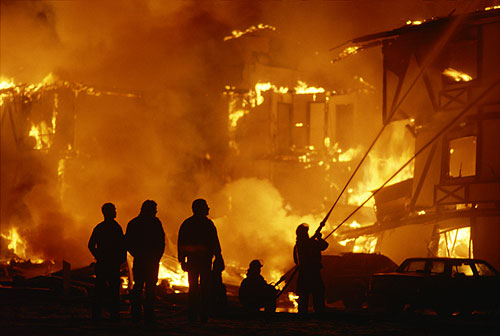 Give Joe Angel credit. Round about the time the Rays scored their 45th run tonight, Angel actually said "I can't take this nightmare any longer…wake me up and kill me." I'm not sure a hundred Shakespeares could say it better.
For anyone who thinks I'm too positive, or that I don't criticize the team when it's warranted, or that I'm an apologist, here you go: this is inexcusable. There's no massaging it, no explaining it away, no finding the good amidst the bad.
It's not about tonight. Under normal circumstances a game like this could be excused as "just one of those games." Uh-uh. This makes five games on the current home stand (including the 30-3 debacle) in which the O's had the lead and still ended up losing. That, folks, qualifies as a pattern.
Who plays on this team? Are we dealing with men here? Are we dealing with men who take pride in their work and feel shame when they fail? Who are these people?
To be fair, the bullpen was overworked under Sam Perlozzo and the fallout is catching up. That's a fact. But there comes a time for accountability, and this is that time.
Andy MacPhail and DT deserve a chance to show what they can do. It'll be awhile before we know what's what with them. Until then, I'm putting it on the players.
The name on the front of the jersey (whether or not it says "Baltimore") means a hell of a lot more than the name on the back. So from here on out, I'm looking for one thing and one thing only: pride. That means hard work, execution, and passion. The rest of this season is an audition, and I will hate relentlessly on every single player who dogs it from here to there.
Disgusting.