Baltimore Sports Media Approval Ratings: Anita Marks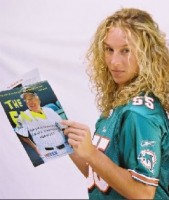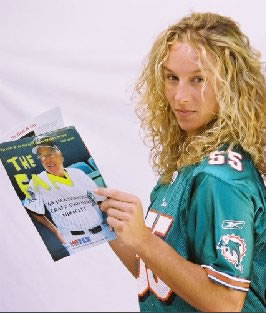 I'm settled back in, the site appears to be functioning properly (cross your fingers), and the Orioles are off before visiting Wrigley Field for a series against the seemingly unstoppable Chicago Cubs. Perfect time for the latest installment of the Baltimore Sports Media Approval Ratings, no?
And this one's a biggie, too. For today we tackle the person who is arguably our city's most polarizing and controversial sports media figure: none other than Ms. Anita Marks herself.
I went back and forth a few times with this one. Is it too early? Should I let the SMAR concept marinate a bit more before taking on Ms. Marks? Maybe so, but screw it. The time is now.
Anita Marks is, for those who don't know, the afternoon drive time host on ESPN Radio 1300 AM and, for part of the show, MASN. She arrived in Baltimore back in June of 2006 and has been a vocal and visible part of our sports landscape from basically day one. Prior to her time here, she was a sports radio host in her native Florida.
She's also a former women's pro football player who (as if anyone doesn't know this) once appeared in Playboy.
She has an occasionally updated blog at the 1300 site and has her own site.
So: yea or nay on Ms. Marks? Vote below and explain/analyze in the comments. Criticize to your heart's content but do so in a thoughtful and respectful way. Clean, cool, and on-topic are the order of the day.
Buck Martinez staged an impressive comeback in the last poll, eventually finishing as a solid "yea" with 72%. Something tells me Marks might not have it so easy…