Baltimore Sports Media Approval Ratings: Jim Palmer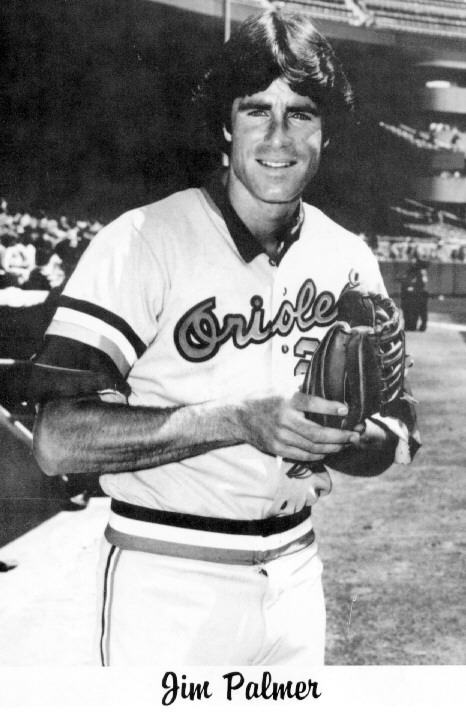 In last week's third installment of the Bmore SMARs, ESPN 1300's Anita Marks limped around the bases to an impressive 86% "nay" rating (which could change slightly in the next couple of hours before the poll closes). At first I was shocked that the comments on her poll weren't more active, but I suppose there are only so many ways to say "she's not that good."
This week we shift gears to focus on a far more interesting subject: Jim Palmer himself.
Jim Palmer the player was the undisputed man. 3 Cy Youngs, 6 all-star appearances, 4 gold gloves, 2 ERA titles, and he led the American League in victories three times. Indeed, one could make an argument that he's the greatest player ever to don the black and orange. If he's not, he's close.
But our focus here is on Jim Palmer the broadcaster. He's currently an Orioles color analyst for MASN, and he has been a team broadcaster in some form for 15 seasons. He has also worked for ABC, most notably during the late eighties as part of a team with Al Michaels and Tim McCarver.
Jim's reputation is as a smart, insightful commentator who isn't afraid to speak the truth. That's how I think of him, anyway. I've heard folks in the past describe him as a little too smart, in a way that some have derided as arrogant.
Time to settle it once and for all. Cast your "yea" or "nay" vote for Jim in the poll below, then join the discussion in the comments. As always, keep it clean etc etc.