Birds in the Winter Leagues, on the Stove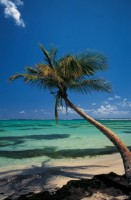 Outside of the fact that A.J. Burnett opted out of his contract as expected, the hot stove has yet to really get going. As far as the Orioles are concerned, anyway.
They continue to be linked to both Burnett and Teixeira under the "teams that may be interested" banner, but that's about it so far. I'm intrigued by the fact that Khalil Greene is apparently available in trade, but I wonder whether the O's would be willing to give up the significant pieces Kevin Towers is sure to demand in return. You have to figure they'll at least make the call, right?
In the meantime, I thought I'd respond to the many requests to provide some information on how the Oriole minor leaguers are faring in the winter leagues.
All told, the O's have 15 position players and 17 pitchers active for various teams. That includes names you know (Matt Wieters, Brian Matusz, Nolan Reimold, Brandon Snyder) as well as some less heralded guys (Chris Roberson, Scott Chiasson, Carlos Rojas).
The Hitters
In looking over the numbers the only thing that jumps off the page — and this was noted in the comments but I can't remember who said it — is that Roberson is having a hell of a run. In 86 at-bats spanning 21 games, the 29-year old outfielder is hitting .395 with a .442 obp. Most of his hits are singles and he's got 11 Ks to only eight walks. He does have eight doubles, but hasn't hit a home run.
Those numbers are pretty consistent with what he did at Norfolk. Add it up and I'm not sure he's anything to get too excited about given his age — I'd much rather see those numbers from a 22-year old. Still, it's nice to see, and he obviously provides some needed organizational depth.
Wieters is putting up good-but-not-amazing numbers. In 14 games he's hitting .286 with a .417 obp, one homer, eight RBI, 10 walks, 11 Ks. Snyder looks good (.325, six doubles in just 11 games) but Reimold appears to be struggling a bit (.250, 13 Ks, six walks, but he does have 13 RBI in only 16 games).
Luis Hernandez has surprisingly good numbers, but let's not go there.
Third baseman Tyler Henson is struggling mightily, hitting just .232 in 28 games with 36 Ks during that span. Not that you were looking for him in Baltimore next year anyway.
The Pitchers
Poor Gerardo Casadiego. The 27-year old righty is 0-0 in eight games with a 7.04 ERA. Opponents are hitting .303 against him and he's given up six earned runs in just 7.2 innings. He's the one that jumps out at me.
Matusz is struggling a bit at 1-2 with a 4.50. Opponents are hitting just .226, though, and he's got 16 Ks to just four walks. Seems about right for a guy in his position, and certainly nothing to worry about.
The aforementioned Scott Chiasson — a 31-year old righty reliever — is holding it down at 3-1 with a 3.86 in 14 innings. He's 4-for-6 in save opportunities, opponents are hitting .264, and he's got 10 Ks to seven walks. Seems like the kind of guy who might get a look in the spring as a middle-relief type.
Beyond that, I see a lot of guys with high ERAs, but I hesitate to read too much into it. The only thing that really disappoints is that nobody is dominating right now.
The complete list of stats can be found by clicking here. I know some of you follow this a little more closely than I do, so feel free to add on to what I've assembled here.