Erik's Gone Fishing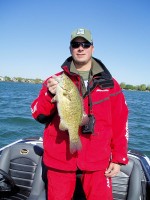 Greg mentioned it in the comments and I had to post the whole quote:
"You have to ask him and I know that's no fun. And he's going to have a stupid answer for you can count on it. He's going to have some dumb-ass answer. He's either gassed because he's laboring. He's protecting himself because he knows even he sticks around and is mediocre he gets another 2 million bucks lopped onto his salary. Why doesn't he go longer? It's a real pointed question. But you need to ask him. And good luck with that."
Bill Bavasi, the ex-GM of the Seattle Mariners, does not mince words about our old buddy Erik Bedard.  It's the kind of thing where you just shake your head.  The Mariners organization and the Seattle fans are learning the hard way about all of Bedard's poorest qualities.  Because this year, with his ace-like dominance suddenly failing him, there's nothing to hide those poor qualities.  It's a damn shame, really, and I hope one day Erik gets his attitude and his pitching together because it'd be a waste of talent otherwise.
In the world of Baltimore baseball – it's Dave Trembley's one year anniversary today.  He's been a joy to see manage this team from where they stood last year (expecting to lose) to where they stand this year (expecting to win).  He could be a flash in the pan or a Baltimore legend in the making – only time will tell – but it's been a fun ride so far.
It's the good ship Q.S. Guts going against Brian Moehler (3-3, 4.73).  Go get 'em.