Featured Comments 03/03 – 03/09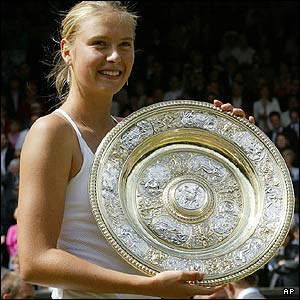 More goodies from the grab bag that is the week that was (and a very, very cheap excuse for posting a Sharapova pic)…
Joe the Guy on his unquenchable thirst for young pitchers.
Mike L on the Markakis contract situation.
Greg on the same thing.
dan the man on reminding us how much we I miss Erik Bedard.
Andrew in Rochester on recapping the first week of games.
df1570 on Maryland's lack of…of everything
Keep 'em coming, fellas. The conversation has never been better and we're poised to keep growing.