Free Trade?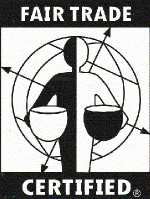 The MLB trade deadline is just over a month away. Between now and then we're going to find wild speculation nearly inescapable. Indeed, it's already underway. Pretty much every time I tune in baseball talk on the radio, the topic of which Orioles to trade or not trade is at least mentioned.
At the beginning of the year most of us — I'm guessing — figured on the O's being ten or fifteen games under .500 and in active "sell" mode by the deadline. I suppose that might still happen, but for purposes of this post I'm going to assume that we're still hovering around .500. And if we are, the question of what to do becomes way more interesting.
While this is the Lost Season, winning is good. Real good. If we have a realistic shot at posting a winning season then there is no reason to screw with it. Progress is progress and there's no sense in ignoring it just because it came "too soon" or didn't take the exact form we thought it would take.
Every offer, then, has to be evaluated not only on the potential return, but also on the potential impact to the team as presently constituted. That's a problem we didn't expect to have, but it's a hell of a thing.
What kind of message would it send to Markakis and Jones and Wieters and Arrieta — and all of our prospects — if AndyMac busted up a good thing because it's happening too soon?
What we're trying to do is establish a winning culture that will put us in a position of strength for the next ten years. You don't do that by short-circuiting a chance at a good thing. If, of course, it's a realistic chance. I'm well aware that a lot can change in the next five weeks.
That all said, here's how I see it today.
Huff, Payton, and Sherrill all figure to have value. Of these three, the one I'd be most reluctant to move is Sherrill. He's more valuable here than what we'd realistically get in return. Plus, he's FlatBrim.
Roberts will likewise have value, but he's an Oriole and we need to focus on keeping it that way.
I'm sure we'd all be fine with moving Ramon or Walker or Bradford, but who's going to want them?
And as far as the DC Cab, he needs to stay because, dammit, we've suffered with him for so long that it'd be criminal to let him find his way with another team.
Ultimately it comes down to trusting MacPhail, of course. But it's important to keep the notion of progress in mind. This team looks like it has a chance to do something special (defined here as "not suck") and I'd be real, real hesitant to ruin it.
Unless…