Hot Stove Roundup: Pre-Football Edition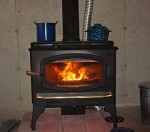 I'll have the normal Sunday football thoughts/thread up tomorrow morning, but tonight I wanted to sneak in some quick baseball thoughts.
First, some more on Mike Mussina's decision to retire.
I knew I'd be in the minority with my thoughts, but I was surprised just how many people rose to greet the news with fond memories. While I don't necessarily agree, there was something about it that I liked quite a bit.
The tenor of most comments I read or heard (here and elsewhere) ran something along these lines: people feel that Mussina was a great Oriole, and they feel it's a shame he didn't stay here. That's pretty easy. It's the reason, though, that struck me. I got the sense that folks reacted to Mussina the way they did because they want to feel good about the team again like they did when he was here. Leaving aside the debate about Mussina himself, these feelings speak to a passion for the team that still lingers. It's in a deep recession, yes, but it seems to be there.
I wish more people could get over their anger, because if they did they'd probably find a way to get excited about the direction in which the team is heading. Nevertheless, I get the sense that they'll trickle back once MacPhail's labors start to bear on-field fruit. Maybe there's something out there, waiting to be reawakened.
In Hot Stove news…
— The only thing happening is the Cesar Izturis rumor. That's not a name we discussed much (if at all) but it makes a great deal of sense. He's still young (28), he'll hit .260, and he plays great defense. I wouldn't mind at all seeing him come here on a three-year deal.
— The buzz about AJ Burnett is getting interesting. He wants five years, and it seems that only the Blue Jays might be willing to go there. I'm fairly certain the O's won't do that, and I'm fairly certain they shouldn't do that. It's all rumors at this point, but early signs point to him landing somewhere other than Camden Yards.
— Nothing new on the Mark Teixeira front, although I still think the O's will make a credible offer. Not just a "see, we tried!" offer but a reasonable, competitive offer. Logically enough, though, I have my doubts about him ending up here.
We probably won't see any news over the next week or so on account of the Thanksgiving holiday, but here's hoping for a juicy rumor or three.