Hot Stove Roundup: the Feeling Out Stage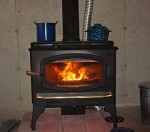 First, forgive me if I'm not around quite as much as normal for the next couple of days. I'm going to be up-and-back from PA for some family stuff. I'll still be here, but if news breaks I might miss it.
Not a lot of Hot Stove action to discuss so far, which is normal enough. Things don't figure to really get rolling for at least a couple of weeks. Of the news that has trickled out, here's that portion of it which is germane to our conversation.
According to Danny Knobler at CBS, the Orioles will be making moves on both Teixeira and Burnett, and will look to solve the shortstop problem via trade. Interesting…I wonder who he spoke to.
The Yankees are, it seems, preparing an insane offer for Burnett. Howard Megdal at the New York Observer thinks that's a bad idea, and I hope Burnett agrees.
The O's made a couple of organizational depth moves, prompting fitful cries of "outrage!"
Right? No? See item #4, first hot stove post.
The Giants appear to be in play on both Teixeira and Furcal. I mention them because for some reason it feels like they're a team with similar needs as the O's, and that they could play spoiler once or twice.
With that, we wait.