Introducing: Featured Comments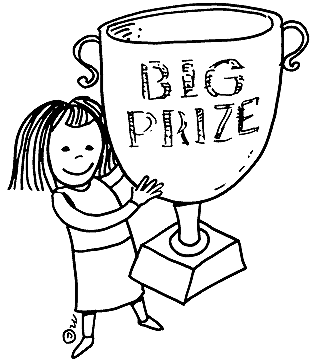 I've been kicking around ideas lately for how to tweak things a bit with the site, keep it moving forward and whatnot. To that end, I've got an idea I think might be worth trying.
Starting today, all Loss Column comments become eligible for our new Featured Comment Feature. A lot of the best content on the site comes in the form of individual comments, and I want to feature and reward that. So every week I'll pluck the best comments from the previous 7 days and put them into a post on the main page, linked back to their spot in the original discussion.
Then, at the end of each month the best comment of them all will be designated the winner, and the person who wrote it will receive a prize. For this month (actually 5 weeks — this week and all of March) the prize is a $10 iTunes gift certificate — enough to pick up one album of your choosing. It's not a new canary yellow Mustang, but it's something.
To become a featured comment your post must be:
— Intelligent.
— Well-reasoned.
— Fresh and new.
— Valuable.
Humor can earn you bonus points, naturally, but this isn't Deadspin.
Edited to add: this basically describes the comments as they already are. I want to make sure everyone knows that the point of this is to keep the already good things going and have a little fun with it.
I'm the sole and final judge of who wins what, and I promise to be fair. That said, feel free to suggest favorites, offer up nominations, etc.
This first month will be a test run. If nobody's feeling it then, hey, fun while it lasted. If it works then we'll keep it going indefinitely.
Thoughts? Suggestions? Anything I might have missed? Lemme know…