Mark Teixeira's Christmas Carol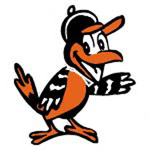 I haven't read the other sites yet, but it's interesting that a lot of the discussion here about Mark Teixeira's decision to fulfill prophecy has centered around the system that allowed it to happen. I think that makes for a great Christmas Eve topic. Stay with me.
I can't — and wouldn't try — to defend the economic system of baseball. It's broken beyond repair, and anyone who claims otherwise isn't paying attention.
My point, though, is that we have a choice. We can choose to enjoy the games and the individual players and the "small picture" stuff that makes the game great, or we can let the "big picture" stuff ruin all of that.
What are we really talking about here? Sports in general is a joke. Nobody actually deserves to make millions playing a game. Every major sport is broken, and every system is skewed to make the rich richer (even the saintly NFL). It might be a cruel irony, but they don't care about us.
I choose to not let these things bother me. Not to ignore them or pretend they're not there, but just to not let them bother me.
What are you supporting when you put on a hat with a bird logo (Orioles or Ravens)? Or a jersey? Or when you sit down in front of the TV or meet a bunch of friends at the pub?
Are you supporting an economic system? A set of paychecks and eight dollar beer? A win-loss record? If so, you're out of your mind.
It's not about those things. It's about something less tangible but altogether more great. A feeling that's woven into the social fabric, a feeling that enables a heady mix of nostalgia, faith, fellowship, and empathy. Things that can actually provide small measures of comfort and joy.
Like most good things, it comes with a downside. That downside is the sick, venal machinations of a system that, if it isn't exactly hostile to us, is certainly indifferent. You have to take one if you want the other.
So, now is actually the perfect time for Teixeira to show his true colors. It gives us a great opportunity to remember why we started caring in the first place. By providing a stark reminder of how stupid it can all be, 'Ol Tex has defined the "other".
It's good to remember what we're against, because it can strengthen our grip on what we're actually for. If — and this is a big if — we let it.
Have a good holiday, everyone. Take care of yourselves and feel free to check in once in awhile. Here's to 2009.