Mount, Maryland Win…Play-In Sucks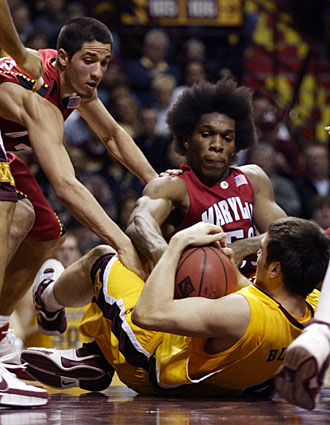 Tonight was a good night for local hoops…sort of.
Mount Saint Mary's took down Coppin State 69-60. After that, the Terps continued the ACC's domination of the Big Ten by beating Minnesota — on the road in the NIT — by 68-58.
It's a shame Coppin had to go home, but they did lose 20 games this season.
Here's what I really want to talk about, though: the so-called "opening round" game, which we all understand as the "play-in" game. As in, here are two teams not really good enough to be in the tournament, so they have to "play in" to the field of 64.
It's nonsense. It unfairly penalizes two teams who earned a spot. Coppin State deserved the same chance to stare down a #1 seed that Mount now gets. Why make them fight for it?
There's an easy fix for this, and it's one where everybody wins: have four play-in games instead of one. One play-in game per region.
Make Tuesday night a "do or die" night where eight teams square off for a chance to make the show. But instead of making these games a struggle among small conference champions, make them a struggle among all the major conference teams who were "on the bubble" on Selection Sunday. Give teams like Virginia Tech and Arizona State a chance to really play their way in. Then reward the winners with, say, #12 seeds. Continue to reserve the lowest seeds for conference championship winners who have already earned their shot.
Who wouldn't come out ahead in this scenario?