New Site: the Countdown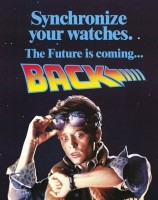 First thing: there's a new post by Justin below this one, a home for all things Ravens as they march into the playoffs. Make sure to check it out and chime in with thoughts/predictions/etc. Now…
I've been talking about it since at least October (ugh), but it's almost time for action. Loss Column 2.0 is just about ready. As of tonight, I'm targeting New Year's Day for the official transition.
In advance of that, I want to invite everyone to take a look at the new site and give me feedback if you've got it.
Click here to visit the test site and poke around. Read the main page post and the one directly below it first, though, because they contain important information about the thinking behind the changes.
Like any transition, this will take some getting used to. It's a pretty significant departure from what we've got now. I'm confident, though, that the changes are all for the best and will help position the site (and, more importantly, the community) for future growth.
Unless there's some kind of major setback, here's how things will go.
1. The New Year's Day transition will probably begin in the afternoon/evening (though I'm not sure about that).
2. For a period of time (maybe a couple of hours), the site will be slightly incomplete as I load new data, activate plugins/widgets/etc, and generally do final testing.
3. Things will either go well, in which case that will be that and we'll have our new home, or not go well, in which case I reserve the right to revert back to the old look pending new adjustments.
Ideally, Monday, January 5th will be the day the changes become permanent.
Thanks to all of you, as always.