Post-Winter Meetings Hot Stove Thoughts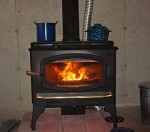 The much anticipated Ravens–Steelers post/thread goes up tomorrow morning, so I wanted to sneak in a fresh Hot Stove post tonight in order to stay current.
The two big pieces of news, as already discussed in the comments: AJ Burnett to the Yankees and the DC Cab to the free agency pool. Where to begin?
I'll admit that the Yankees now look quite strong. But, I'm not that worried about it. The odds are that this spending spree will bite them in the ass. Maybe not before they win another World Series, but it will hurt them. I don't have time right now to make a fully researched case (maybe I'll try that soon), so what I'm really going on is the evidence of history. Teams that overspend to win rarely come out ahead in the long term. I'm fairly confident these Yanks will be no different.
As far as Cabrera, I'm cool with it. I like the guy and I actually hope he goes somewhere (not another AL East team of course) and does OK for himself. It was clear, though, that it wasn't going to happen here. Best of luck, big fella.
As for the elephant in the room Mark Teixeira, I still think we have a good chance of seeing him in orange-and-black next year. I read somewhere (the Washington Post I think) that our offer was "low ball." Total nonsense. We came in at one less year than the other teams, but the average annual value is right in line at $20-21 million. That's highly competitive by any measure, and this idea that he's a "long shot" is just lazy. It's a process, and it's still playing out.
Finally, here's a funny nugget about the Ryan Freel trade, from this article about the Reds:
One fan got on Jocketty for trading popular outfielder Ryan Freel to the Orioles this week for catcher Ramon Hernandez.

"No. 1, we needed a catcher," Jocketty replied. "Ryan has pretty much been hurt the last two years. I know it was not a popular trade but I think people will be happy with Ramon Hernandez."
Keep telling yourself that, Walt.