Quick Site News Update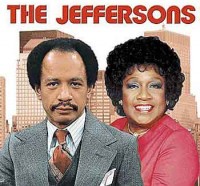 I started to post this in the comments on the last post, but I wanted it to have better billing than that because it's semi-important: I'm no longer the Baltimore Sports Examiner.
It came down to the fact that I couldn't find enough quality, sports-related content to write here (my first priority) and there at the same time. Especially considering that they already have an Orioles Examiner and a Ravens Examiner, both of whom do fine jobs.
But I'm not done at the Examiner. I've stepped up a bit and am now the Design Trends Examiner for the national edition of Examiner.com. Meaning I'll be writing about design, advertising, creativity, and the like for the whole country, instead of writing about sports for Baltimore. If you've ever read kottke.org, I'll be doing similar work only with a broader focus (less New York-centric).
Of course, I still love writing about Baltimore sports. Now I'm just going to be doing it here and here alone.
Cuz I love you guys that much, you know.
No word on who, if anyone, will take my place.
And as I said in my last comment: the site redesign is coming as soon as the theme author releases his update. Unfortunately I have no real idea when that will be. Consider it an "as soon as possible" situation, and I won't bug you with updates anymore until it's ready to test.
Onward and upward as always.