Rounding Up the Best of the Rest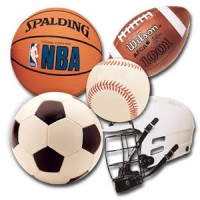 Here in the afterglow (for Ravens fans) of Sunday's big win, I figure it's a good time to step back for a few and run down some of the news from the rest of the local sports landscape.
This is the kind of thing I hope to get around to more often. One thing that should help is the new site design. If it ever goes live, it will have space for posting links and comments outside of the normal posting structure. That way I — and hopefully community members as well — will be able to mention things that don't merit an entire main page post.
In the meantime, here are some news items/thoughts to mull over and, if you so desire, comment on.
— MASN has announced that Jim Hunter, Roch Kubatko, and Phil Wood will be anchoring a Hot Stove show starting on December 12th. It'll run on the network every Friday until the start of spring training. It should be a good show, but if MASN had their wits they would simply pay all of the charter members of the Loss Column Community (LCC) to sit around and talk baseball once a week. That would be a show.
— I meant to announce this a few weeks ago: I'm one of ninety-or-so voters in the weekly DC Sports Bog Atlantic 11 Basketball Poll. For those of you who don't know it, that's a poll Dan Steinberg set up to rank all of the mid-Atlantic area men's basketball programs. Check out the latest installment here.
If, in any given week, you want to help me vote, just fire off an email with your thoughts.
— I may have traded in my sports hat over at the Examiner, but that doesn't mean I don't still sneak it in. Like, for example, today's post about NFL cheerleader calendars. Fun stuff.
— Speaking of college basketball, I'm impressed with the Terps so far. The struggles against Georgetown and Gonzaga were to be expected, and those wins against Michigan and Michigan State could serve them very well in March if they can manage eight or nine ACC wins.
They figure to be a deeply frustrating team again this year, and they will struggle mightily down low. But, I never count a Gary Williams team out.
— Speaking more of college basketball, what has happened to Loyola? Anyone out there following them closely who can tell me why they're struggling so badly?
— Wizards bad, Capitals good.
I know I'm forgetting something, but this seems like a sufficient brain dump for now.