Teixeira's List is Narrowing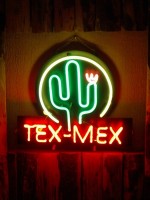 As noted by Tomás in the last thread, the Angels have reportedly dropped out of the Mark Teixeira sweepstakes. This appears to be a real dropout, as opposed to the "will they or won't they" dropout the Red Sox handed us last week. Emphasis on appears.
Assuming it's true, the list is now down to two teams who haven't claimed to be out: Orioles and Nationals. The Yankees continue to lurk, but their role seems to be more about the needs of a hopeful media than anything else. The aforementioned Sox may or may not be out, but at the very least it's clear they won't be the team that outbids all others in order to make Scott Boras that much richer.
I become less certain each day that a huge bid for Teixeira is the best move. I would love to see him here, obviously, but the price is outlandish. There's one point I come back to that makes me think it might be OK: while the price is ridiculous in 2009, it might look like a deal in, say, 2013. That assumes that (a) we're in a position to contend in 2-3 years, and (b) MLB doesn't experience widespread salary deflation.
Some folks assumed the Alex Rodriguez contract with the Rangers was a harbinger of continued escalation. In fact it ended up being the high-water mark from which everyone else subsequently retreated. That's worth thinking about.
Risk/reward…risk/reward…risk/reward…
In other news, mercurial big man Daniel Cabrera has signed with the Nationals. I wish him well.
And (as the Sun notes in that Cabrera link), one of baseball's all-time great characters has died. Dock Ellis will be missed. I once had a conversation with a director friend of mine about developing a screenplay based on Ellis' life. It never materialized, but here's hoping someone does it. There's enough material there for something amazing.
Finally, the O's are apparently in the running for both Braden Looper and Tim Redding. I'd have no problem with either one (or both), but I still think that making a play for Ben Sheets makes sense. Injury history be damned.