The Sports Latitudes: Mostly O's Edition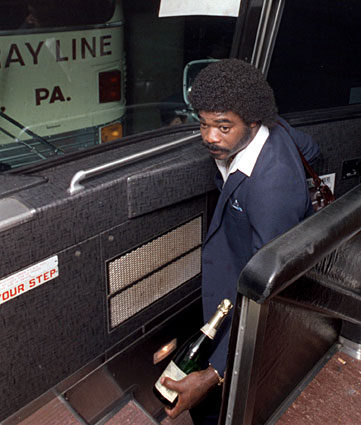 I've had a few interesting things building up over the past week or two, so here we go:
— This one comes from the "this is what the Internet is really for" files: NumerOlogy, a site dedicated to Orioles uniform numbers.
It's an absolutely amazing piece of work, chock full of both interesting information and incredible photos. I can't imagine the effort it took to put this thing together, but I'm grateful. Plan on wasting a good chunk of your day upon clicking the link.
— A site called Hardball Scouts sent me an email a few days back with their list of the Orioles' top 20 prospects. Check it out here. You have to figure it'll change if/when the Erik Bedard deal goes through, but it's a decent list.
For my part, though, no rundown of O's prospects means much until we've seen some of these guys sort it out at Spring Training and then in the minors this year. Who can really say what the difference is — right now — between Adam Loewen and Troy Patton? 2008 is going to go a long way to establishing just what we have on the farm, and to what extent we can count on it in the next few years.
— Admit it: you're dying to know what's up with Jay Payton. Well, wonder no more.
— You might not realize it, but Baltimore has a new indoor football team, the Baltimore Mariners. They've taken the place of the short-lived Baltimore Blackbirds, who were around for one useless season. They've also got cheerleaders.
— I'm officially in "no idea why it's taking so long" territory with the Bedard trade. As of tonight, he's still not in Seattle. Also as of tonight, it still looks like the trade will happen. At some point. Eventually. Soon.
That's about it for now. Posting might be light over the next couple of weeks, depending on what happens with trades and such. This is The Great Lull for sports fans, as we wait between the end of football and the beginning of Spring Training. As always, though, seize the day in the comments if something strikes your fancy that I haven't covered in a post.
Also, feel free to take this time to send me any suggestions you have about the site. Want something changed? Have a comment on the layout or design? Want to write a guest post? Want more coverage of something? Send me an email and I'll do what I can. Thanks for all of your support.
(that bad-ass photo of Eddie Murray, by the way, comes from Robert K. Hamilton at the Sun)