Where Do We Go From Here…?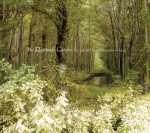 I've been listening a lot lately to a band called the Roadside Graves. One of their best songs is called "West Coast" — you can hear it at their site, and I highly recommend giving it a listen. You can also see an acoustic performance of it on YouTube.
It starts out like so:
I've got a name / And I've got a place / For every scar / You see on my face / And I've got a heart / It won't quit, it won't break / No matter what you do
What I can't figure out is: am I quoting these lyrics because they remind me of the team, or because I have a feeling that these are words we — fans — will need to heed as the season stumbles on?
Jeremy Guthrie vs. John Parrish tonight. Go Birds.