A Turnaround (Of Sorts) For the Nationals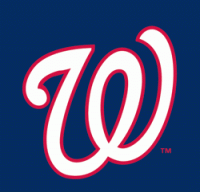 Nice outing from David Hernandez tonight, going 6 2/3 giving up just two runs. The strikeouts finally showed up, too. Six of them to just one walk. I'll take that from him any time. Actually, I'd take that from anybody on the staff right now.
Still not sure what the future holds for Hernandez, but he's doing yeoman's work out there for the most part.
Speaking of the future, there's an interesting contrast to the goings-on in Birdland taking place about forty minutes down the I-95 corridor.
The Washington Nationals are on a serious roll.
They're losing fairly badly tonight down in Atlanta (6-1 in the bottom of the fifth as I type), but they're riding high on a somewhat astounding eight-game winning streak. Arguably even more impressive is that they're 12-4 since July 25.
I know this because I read this excellent piece by Chico Harlan at the Washington Post. In it he talks about their turnaround and how it was sparked, in part, by a little bit of ass kicking on the part of new manager Jim Riggleman. He also talks about how they've dramatically cut down on their errors and improved their defense overall.
The reason I bring it up is not to suggest that the Nats have somehow become a juggernaut. But they are a team in a very similar situation to the Orioles, albeit probably a year or two behind. So to see them playing with renewed spirit, doing the little things that matter and doing them at the right times, gives me pause.
Simply put, there's no reason that the Orioles shouldn't be capable of the same thing. So why don't we see evidence of it? Why does the thought of even a five-game winning streak — let alone a run of 12-4 — seem so outlandish?
It ties back into the discussion yesterday about "quitting" and what it means, and whether it applies to the Orioles.
I don't know what's happening, and I'm not in position to say they've "quit". I'm not in the clubhouse, so I don't know what they're feeling. (Although as a side note I can say with a reasonable degree of certainty that Adam Jones most certainly has not given up.)
What I can say is that something needs to be done. All my optimism and all my hope and all of my "this is a down payment on next year" talk don't do a whole lot to obscure the present nightly reality. Losing more games than they win is going to happen. Losing as a chronic condition can't be allowed to.
Someone needs to step up, and it needs to happen before next year.