LeBron James Comes Up Short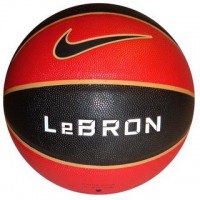 Do I have this right? After the Cleveland Cavaliers lost to the Orlando Magic on Saturday night, LeBron James exited the arena without congratulating — or even acknowledging — his opponents. He dressed quickly and headed to the team bus, refusing to take questions from reporters or participate in the postgame news conference.
Questionable move that smells of bad sportsmanship, but sometimes great athletes do things in the heat of passion that don't make sense to those of us who haven't been there. Sometimes it's understandable.
Bu then the next day he dons a Yankees hat, declares himself a "winner," and delivers this bewildering absurdity:
"It's not being a poor sport or anything like that. If somebody beats you up, you're not going to congratulate them. That doesn't make sense to me. I'm a competitor. That's what I do. It doesn't make sense for me to go over and shake somebody's hand." (link)
My man just lost all credibility.
Winning is not a matter of entitlement. Not shaking the hand of your conquering opponent is the very definition of being a poor sport, and it's astounding that James failed to recognize this even after the benefit of time to size things up.
Every great player is passionate, and every great player nurses a massive ego. True greatness, though, is defined as much by how an athlete acts in defeat as by how he or she acts in victory. True greats act like they've not only been there before, but expect to be back again. LeBron James has a long way to go.
Until then, let's not speak of him in the same breath as Jordan or Magic Johnson. He hasn't earned it.