News, Notes, Roundup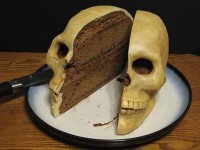 — So who thinks the Phillies have a chance to take two in a row at New York and win the Series? Me neither.
I think I've watched less than nine total innings this year. It feels strange and not quite pleasant to care this little about baseball on the ultimate stage. WIth the Yankees poised to win it yet again, I just want it to be over. For those of you who have watched, I wonder: have I been missing anything?
— What I am excited about is the return of Terps basketball. Greivis Vasquez has something to prove beyond his worth as an NBA prospect. I think we're going to see a man possessed out there. Already looking forward to that first Duke game on February 13.
The road to March starts tonight with an exhibition game against Indiana University of Pennsylvania.
— Three Orioles — Rich Hill, Jeff Fiorentino, and Guillermo Rodriguez — have refused their minor league assignments and will become free agents. According to the article, the O's would welcome Hill back if things work out that way. It's so strange to think that he was a serious part of our plans entering 2009.
Alfredo Simon swallowed his medicine and took the deal.
— Brandons Erbe and Snyder will rep the O's at the AFL Rising Stars Showcase. What are the odds that Snyder gets an honest shot at winning the first base job out of spring training? And would we be OK with that, given the fact that it would mean we didn't sign anyone for that spot? I can't answer either of those questions. I kind of hope to not have to.
— I'm still keeping tabs as much as I can on the Baltimore Grand Prix. There isn't much news out there but you can find the event on Facebook and on Twitter (although they don't seem to be doing much with either).
— Not sports-related, but of interest: A Continuous Lean. I discovered this site about a month ago and it has been consistently impressive. Hard to describe what you'll find there…stylish, rugged Americana sounds about right. Think Paul Newman. This one's going to end up in a sidebar link here when I get them reorganized.
All that and whatever else is on your mind. Lot of lost souls stirring these days. It's a potent time.