Orioles, Cubs in Talks for Hill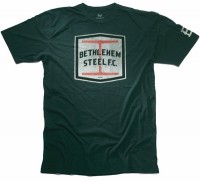 According to a report tonight from the Sun, the idea we bandied about in the comments appears legit: the O's and Cubs are in talks that could bring Rich Hill to Baltimore.
The best part of this is that all we're talking about is a "player to be named" in return, contingent on Hill's performance. If Hill blows up, go ahead and send Bergesen or someone similar in return. If he doesn't, send a C-level guy we'd never miss anyway. Is there a downside to this? I can't see one.
This could be the move I hinted at. It certainly fits in with what I heard, and it also fits in with The Plan. It'd be another high-value, high-upside, low-risk move of the type that has come to typify the nascent MacPhail regime.
Guthrie, Uehara, Hill, and a whole stack of guys competing for the last two spots? That'll work.
On a separate note, you all probably noticed that the Diamondbacks scored Jon Garland for a song. Here's my take on why the O's weren't involved:
I think it comes down to two things. First, an unwillingness to give up draft pick compensation. Second, Garland probably took the one-year deal at a lower salary as a gamble that he'll have a great year and be in position to cash in next year. You can bet the length of the deal was not an idea that came from the Arizona camp.
In other words, Garland wasn't a good fit. I wanted him as much as anyone else, but not as a rental.
Changing gears, how awesome is that t-shirt? You can score one for yourself here. It's part of a series, and pretty much all of them are awesome. Yes.