Orioles Lose Again. Let's Talk Rookies.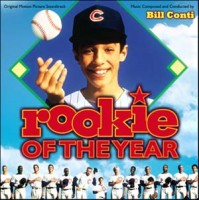 The word on the last six weeks of the season remains what it has been: focus not on wins and losses, revel in development.
Tonight's game encapsulates that perfectly.
Chris Tillman took his first major league loss, but in doing so turned in a a decent road start. He went six innings giving up seven hits and three runs (all on solo homers). He walked two and struck out three while throwing 64 strikes in 101 pitches. If the offense steps up, he probably gets the win he deserved.
Matt Wieters had a great moment where he came up throwing on a pitch that might have been ball four. The ump called strike three, and Wieters caught the runner for the double play. It was a solid move, worthy of a veteran and a glimpse of things to come.
Nolan Reimold batted second and only went 1-4, but I can see him in that role going forward. Ideally with Jones hitting third, a big bat fourth, and Markakis fifth. Or something close to that. The seeds of a potent lineup are slowly taking root.
All of which goes to say: these guys are figuring things out.
I've heard and read some critiques lately that run along this line: the young talent we've all been talking about is here, so why aren't they performing better?
I get that, and I get the frustration that spawns it. But let's be real. The starting rotation features four rookies, and the best starter on the team (this year) is another rookie who's currently on the DL. The left fielder is a rookie. The star center fielder is in his second full year.
These things take time.
It's not that losing is OK, because it isn't. It's not that changes won't be necessary in the offseason, because they will. And it's hard to maintain enthusiasm, especially when the overall record stands now at 48-72 (alarmingly bad). But damn it, I'm telling you — casual readers, regular commenters, random passersby — that there is something brewing here, and it's good. These kids are working out the kinks, and whether you realize it or not you're glad they're doing it sooner than later.