Orioles Make Minor Moves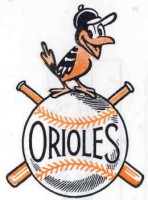 First: you might have seen the "all-week open thread" post that was up briefly. I changed my mind about that. No particular reason, really, other than I just thought about it and said "eh, that's not such a good idea." Carry on, nothing to see here.
Although, one point remains: this week is all about World War III out there in Pittsburgh. I'll have plenty of Ravens-related posts as we build up to the magic moment.
In the meantime, a few news items from the Hot Stove league:
— The Orioles have finalized their minor league coaching staffs, and it looks like continuity is the order of the day.
— Koji Uehara is officially an Oriole, and although that's not really news it is nice to see.
— Jay Gibbons has signed with the Marlins. It's just a minor league deal, but…wow.
—I've got an internet jazz radio station playing right now and they just rocked some Sun Ra. I feel like a changed person.