Randoms (ver. 1/vol. 4)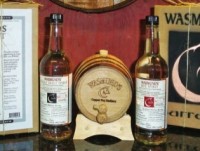 Going a little Orioles and baseball heavy up front, since we talk Baltimore sports.
— If you haven't heard, Peter Gammons is leaving ESPN. You can read his farewell here, and it's worth the time. He's a class act and a huge part of baseball's media landscape for the past 20 years. I don't have much of an emotional attachment to his work but I've always respected him.
— Architectural plans for the Orioles' new spring training stadium have been revealed. Click that link to find out all about it.
— Schmuck has the third base rumors.
— I happened by chance upon an article from Rolling Stone called Rock and Roll's Worst Day: the Aftermath of Altamont. Great read.
If you haven't seen Gimme Shelter you need to track it down. Watch as it documents the end of sixties-style idealism in America and it's hard not to think about what's happening today. Maybe I'll have more on that in the coming weeks.
— Endorsement: rye and ginger. Right now it's Sazerac Rye and Reed's Original Ginger Brew. Rocks glass, ice, a shot-and-a-half of the rye, top with the soda. The combination makes for a unique, spicy bite that you don't get with a bourbon cocktail. The sugar mellows it just enough.
In general you don't want to bother with "ginger ale" — stick to something made with real ginger and real sugar. Rye is new to me but I like it. I recently acquired a Wasmund's Barrel Kit, which consists of two bottles of un-aged, craft-distilled rye spirit and one charred American white oak mini barrel (see above). Put the young rye in the barrel and age it as you see fit. I haven't started yet but the prospect satisfies me in a way I can't fully explain. My plan is to add some black peppercorns — rye has a natural spice and I want to push it even further in that direction.
— Two sites you need in your rotation: A Continuous Lean and The Selvedge Yard.