The 1,000th Post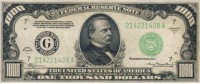 This completely snuck up on me. There was no fanfare, no hype. All of a sudden I just looked up and saw that, hey, the next post is #1,000.
Pretty cool, I think. I owe that number to all of you, since there's no way in hell TLC gets to 1k if the community isn't vibrant and interesting. I appreciate it.
Here's to the next thousand posts — post your predictions for Things We'll See Before The Loss Column Hits Post #2,000 in the comments.
And let's not forget March Madness, during which today I'll be pulling for that Terps win over Cal.