The March to 100 Losses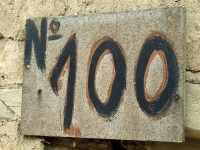 With the Orioles' defeat at the hands of the Rays tonight — 3-1 if you're keeping count, but why do that? — they have now dropped twelve straight overall. If Joe Angel's numbers are right, that's the longest losing streak in the majors this year.
A 100-loss season seems not only possible, but likely. If it happens it would be only the third such campaign in team history. They lost exactly 100 in their first season in Baltimore (1954) and dropped 107 in 1988.
So, should we care? The short answer is, no. Not at all.
When folks talk about 100 losses they usually bring up one of two main points: that 100 is a psychological barrier that's best not crossed and could have lingering implications, and that it could hinder free agent signings.
On the first point I'd be inclined to agree for some teams. With this group, however, it's hard to imagine a real difference between 100 and, say, 90. Either number is fairly brutal, but neither is completely unexpected. This is a season of growing pains and I think the players knew that going in. It might sting to hit a magic number, but I don't see guys like Adam Jones, Nolan Reimold, Brian Roberts, and the rest of the core getting rattled. If anything, I think they'll come back that much hungrier.
The second point is nonsense. To the extent that there are any worthwhile free agents available this winter, they'll make their choices the same way they always do: on whether or not they want to play here, and on money. Nobody is going to say "Well, Andy, I'd sure love to come to Baltimore, and that contract is the best offer I've gotten, but I just can't play for a team that lost 100 games last year." If losses are a factor in the decision making process it's because of the past 11 years, not the past one.
In other words, these last five games of the season mean nothing. Whatever needs to be seen has been seen. Year three of the rebuilding process is already underway.
I'd be remiss, though, in not mentioning one bit of great news: Brian Roberts set the record for most doubles in a season by a switch hitter. His 56th took down the previous mark set by Lance Berkman.
On top of that, he's still got an outside shot at 60 doubles. If he gets there, he'd be the first to do it since 1936.
The all-time season record, if you're wondering, is well out of reach. Earl Webb hit 67 for Boston in 1931. Interestingly, Webb's second-best season for doubles was only 30, in 1930.
(photo via)