The Maryland Jockey Club: Preakness Tone Deaf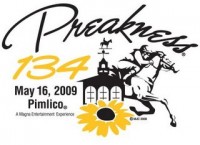 I watched with some interest last weekend as the 134th Preakness Stakes came and went at Pimlico. Not because of the horses, though they did put on a fine show. Rather I, like many, was curious to see what effect the infield policy changes would have.
In a word: huge. If you watched the news and saw the overhead shots, you know how empty it was.
So I've spent some time reading and listening to various opinions about it, and doing my own weighing of the pros and cons. Cogent and reasonable arguments can be made on both sides, but one thing is clear either way: the Maryland Jockey Club thinks we're stupid.
They exercised a lot of PR muscle on a mostly successful effort to frame the infield issue as one of safety and fan experience. And I don't doubt that there were legitimate concerns as far as that goes. I'm not sold, however, on the benevolence of the MJC.
The Daytona 500 is one of America's greatest annual events and you never hear anything about it being unsafe or out of control. But guess what? Fans can bring their own alcohol into the infield. The difference is that they are limited to coolers of a certain size. If the goal really was to cut back on excessive drinking in order to create a less chaotic atmosphere, it would have been easy for the MJC to tweak their Preakness alcohol policy in a similar fashion.
But that's not what they wanted, because they don't care how much you drink. They only care that when you drink, you pay them for the privilege, and not local merchants.
Need proof? Their advertising campaign in the lead up to the event touted — more than once in a single ad — the presence of "plenty of cheap beer." Then there was that special where beer was only $1 between 8 and 11 am. Drinking, in fact, was a key component of the hard sell. It just didn't work, because thousands of folks saw right through the lie. Now the MJC is left to double down on their idiocy, making bold pronouncements about how "successful" it was and how they wouldn't change a thing.
"Mission Accomplished," anyone?
I've never been to Preakness and don't plan on going, but I value its importance as a Baltimore institution. I also value its economic impact on the region. Looking back on how the weekend turned out, it seems like the Maryland Jockey Club is far from qualified to steer that ship. Don't be surprised if the next "big change" to the Preakness is no Preakness at all.