"…And There's Work to Do"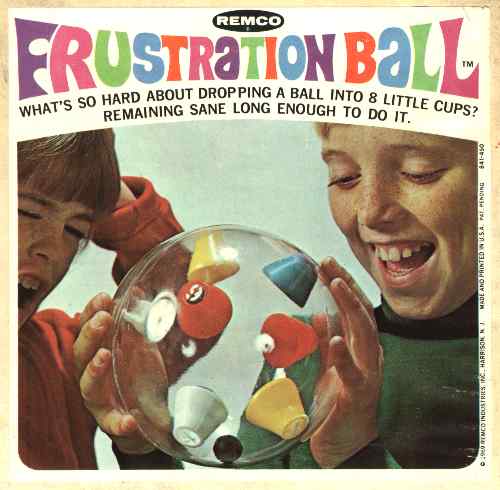 I've had a peculiar reaction to all this Mike Gonzalez stuff: I'm in a deathgrip of ennui. There's a lot of competing thoughts going on in my head, and like the Three Stooges they've wedged each other off. That leaves me just kind of sitting here, watching helplessly and basically…not reacting. At all. I need Kilgore Trout to wake me up.
I abhor the contract, but that's a sunk cost now and he has been an excellent relief pitcher in the NL, but he's also an injury risk, is he injured now? There's just this feeling of instant doom when I see him walking in, but three bad games is a drop in the bucket, and I'm sure he's settle in soon enough, but then there's that horrifying delivery…
Wedged in the door. It's not that I don't care, but…well, I don't care. If 24 guys are doing enough to win 3 of 4 games and Mike Gonzalez is blowing it, in a rebuilding year*, then that might be enough to satisfy me. Maybe. Maybe not; I really don't like watching 9th inning meltdowns.
Agh! Ennui! Someone wake me up!
Tonight the Orioles go back to work with David Hernandez on the hill trying to get his outstanding minor league and spring numbers to translate to the big leagues. It's all about how many bats he can miss, and if he can keep the ball in the zone (which I guess is kind of an obvious thing to say).
On the other side, we'll be seeing Dana Eveland make his Blue Jay debut. Eveland is kind of like what would happen if Brad Bergesen lost his control: a lot of walks, a lot of contact, a lot of ground balls. The Oriole offense has been a little underwhelming so far, particularly Adam Jones and Luke Scott, so perhaps they can upshift tonight.
*You can keep telling yourself "It's Phase Two now! Wins matter!" all you want, but I'm not buying it. It's not exactly a Lost Season, but it's still rebuilding.