Baltimore Lands a Grand Prix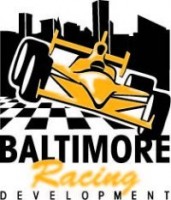 The outlook is not entirely bad for Baltimore sports right now. The Orioles went down hard in New York, yes, but before they did a significant bit of good news crossed the wire: the Baltimore Grand Prix is a go.
I've been keeping tabs on this story from the beginning and I'm stoked that it's finally coming to fruition. Part of the reason is because I'm an unabashed auto racing fan. More important than that is the fact that hosting an IndyCar race puts Baltimore in some pretty rarified air.
For those of you who aren't familiar, the Indy Racing League (IRL) is America's top-level open wheel series and roughly the third most important series worldwide. It's not as popular as it once was (save for the Indy 500) but it's still big. The drivers are world class by any measure and only Formula One — the top-level series worldwide — is more significant in terms of open wheel racing.
By landing this race Baltimore becomes just one of 17 cities to host an IRL event. As noted in the article linked above, that means an infusion of at least 100k spectators along with a significant, national television audience. This is a chance for Baltimore to shine, and if all goes well it could eventually reach a Preakness-type level of excitement and civic pride.
For comparison, consider Long Beach, CA. They host a street course race similar to what we'll have next year and this article from the Long Beach Press-Telegram provides some insight into the benefits an event like this can provide. They drew 170k spectators for the three-day weekend and were "delighted" with the outcome. I think we'd probably use the same term with even half that number.
Beyond that, and almost as important, this is one hell of a cool event. Finely tuned race cars turning high-speed laps with Camden Yards and the Inner Harbor as a backdrop is something I want to see. Something I'm eager to experience.
So raise a glass to victory for Baltimore. August 2011 is a ways away but when it arrives we'll get an opportunity to both have a lot of fun and also show the world that this is, in fact, a hell of a city.