Keeping Tabs On the World Cup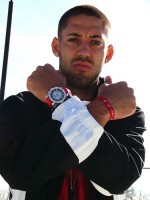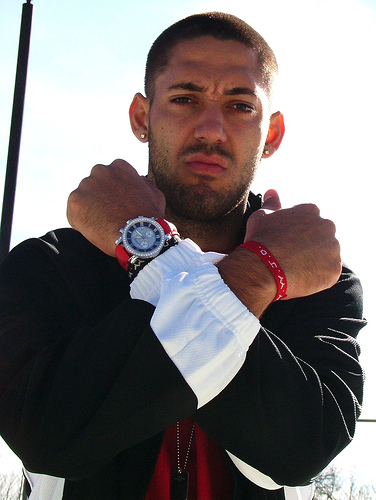 Today is a big one for US Soccer as they square off against Algeria with simple math: win and they advance. Things get significantly more complicated with a draw or loss, but if they take care of business they're in.
The other side of the group features leader Slovenia squaring off against England. In the interest of full disclosure, I've got a lot of Slovenian heritage and I've been pulling for them to advance. For me the ideal scenario has been that both they and the US get through. As such their draw last week against the US (however arguably ill-gotten) was my preferred result, given the points-based system that determines who goes and who stays.
Here's a more detailed breakdown of the advancement scenario.
I'll be staying abreast of both matches this morning and probably posting comments along the way. I might be alone in that but so be it. I figure it's a good way to break the rhythm a bit here.
Then later today I'm watching Stephen Strasburg pitch again. If any relevant thoughts emerge I'll post them accordingly.
And, yeah, I realize it's sad that two soccer matches and a Nats game rate higher for me today than whatever the Orioles are going to do. But that's "rate higher," not "I don't care what the O's do." You can have my O's when you pry them from my cold, dead hands.