Maybe LeBron Is Why The O's Struggle?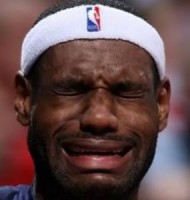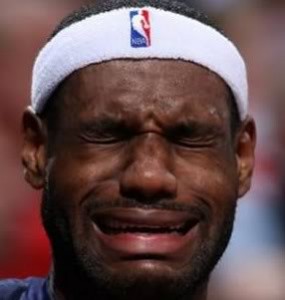 I rarely talk NBA here, mostly because I don't follow it. I am, however, a sports fan so naturally I couldn't avoid the LeBron James drama. Now that it's over (he's going to the Heat if you missed it — good on you) here's what I'll say: in terms of sports that was one of the most disgusting spectacles I've ever witnessed (pun intended).
The idea that someone — anyone — would manipulate a full hour of national TV to announce that he's decided to break the collective heart of an entire city is unbelievable. No class, no dignity, no shame. Handled so poorly that I'm almost at a loss for words. "Disgusting" doesn't really feel strong enough. "Ugly" might be better.
Let us hope that LeBron James is not a sign of things to come. If behavior like his is the future then, well, god help us. Luckily, I don't think it is. Kevin Durant proves as much. For that he should be celebrated with the same zeal employed to justifiably crucify James.
I'm happy to say I didn't actually watch the special, but I'll cop to flipping from the O's game on 105.7 over to 1300 AM for about five minutes to hear the announcement. Weak, I know. To be fair, though, I spent those same minutes reading this article. Multitasking.
Now that I'm back to the O's I find that, yep, they're still struggling. Down 4-2 to the Rangers in the seventh. Damn it. Damn it all.