Orioles: Abandon "The Plan"?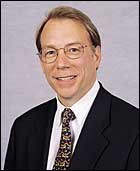 Another evening passes with another utterly disheartening loss for the Orioles. For the second night in a row they didn't really put up a fight in Toronto.
At times like this many fans resort to questioning the team's desire (or "heart") and effort. I don't. These guys aren't content. But I do question the results, and to some extent the approach. Both of which have been broken all season and are in dire, desperate need of repair.
Ever since Andy MacPhail took over we've bought into what has come to be known as The Plan. The key components of which are as follows:
— Build up the farm system through drafting and shrewd trades.
— "Grow the arms, buy the bats."
— Improve overall organizational strength through things like scouting and facilities.
We're now just into the fourth year of MacPhail's tenure. And, as of today, things on the field look worse than they did when he arrived. The managerial situation is in flux. Not a single young player is currently performing up to expectations. All of last year's key offseason acquisitions have either underperformed or busted entirely.
I've written before that the upcoming offseason is crucial. Long-term, overall health of the franchise, "we might be at a tipping point" crucial. Usually when I've said that the thought in my mind has been "Andy really needs to get Phase Two going in a big way." More and more, though, I'm wondering if "Phase Two" even matters. More specifically: is The Plan broken?
Note that I didn't use the word "flawed." The Plan is not flawed. It's highly sensible and, by design, ought to work. But at the moment it's not working.
Certainly MacPhail shoulders the blame for two problems: last year's bad offseason and the managerial situation. What's less clear is how culpable he is for the underperformance of prospects.
I don't think he has overvalued them per se. Pretty much every baseball writer I've read has rated these guys highly — this isn't a Matt Riley or Sean Douglass scenario. But if the problem is development then, yeah, Andy gets some blame. So what now?
My gut tells me that we have to see this through. We have to give him one more offseason to make the right moves and we have to give the young players an allowance for the fact that it takes time to adjust to the major leagues. We shouldn't be impatient, as hard as that may be.
Then again, maybe MacPhail was the right guy to start this process but not the right guy to finish it. Maybe we need someone more forward-thinking, more innovative, to take the partially-rebuilt groundwork and turn it into something great.
I really don't know. Disruptive change hardly seems palatable but I shudder at the thought of another "stay the course" offseason and a best-case scenario of 78 wins in 2011.
Someone needs to find a hat, and that hat needs to hold a rabbit.